Surface Miner Safety Training
MSHA part 46 training is an online training program developed by the mine safety professionals at South Central College in Minnesota. There are currently six lessons, which cover surface miner training topics from the MSHA Part 46 standard. These lessons include Hazard Communication, Machine Guarding, Electrical Safety, Workplace Examination, Miners Rights, and PPE. Online MSHA part 46 training can be used as new miner training and as an annual refresher for already certified miners.
MSHA Part 46 Training perfect for supervisors, foreman/woman, engineers and miners.
Richly animated entertaining stories make these educational modules extremely enjoyable.
Purchase full access to our MSHA part 46 training courses or buy them one at a time.
Participants gain a deep understanding of major risks inherent to surface mining.
Training for each issue required by the Mine Safety and Health Administration.
MSHA Part 46 Compliance
Every person at a mine site has the responsibility to ensure that health and safety standards are met at all times. The employer is responsible for supplying information, instruction, and supervision to all workers. The supervisor is in charge of ensuring that all workers are properly trained and are compliant with all MSHA regulations. And workers are responsible for meeting all MSHA standards and practicing safe work habits.To be MSHA compliant your company must have a training program that is approved by MSHA. Your company can use this or any of our courses as part of that program.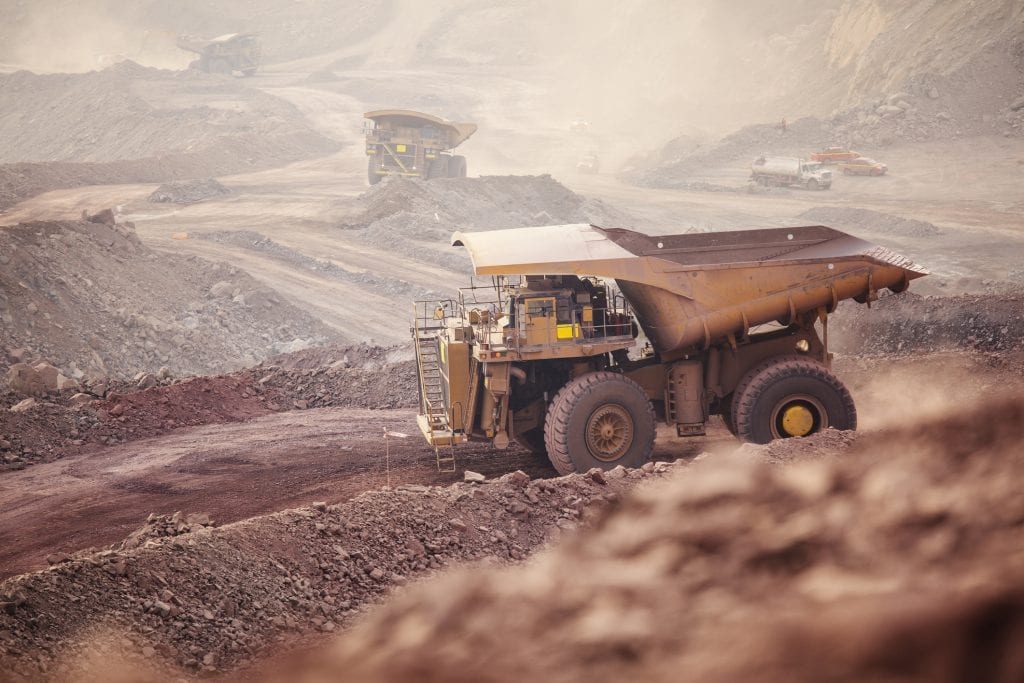 Contact us for a FREE MSHA Part 46 Training Course DEMO today and see if we are the right fit for you and your mining team.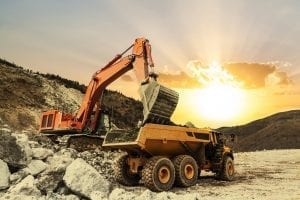 MSHA Part 46: 6 Course Bundle
The KMI Academy online MSHA training courses are a full safety and health educational program, featuring safety and health training for people of all technical abilities. Participants of our offerings will be able to more readily identify, mitigate, and prevent common safety risks within daily obligations. Purchase the 6 part MSHA 46 training course bundle today and be on your way to MSHA certification for you and your entire surface mining team.
KMI Academy Offers 6 MSHA Part 46 Training Courses:
-WORKPLACE EXAMINATIONS: This course demonstrates the importance of situational awareness at the mine site and instructs miners in how to meet the MSHA standards for conducting workplace examinations. It provides an overview of key mining safety topics and equips miners with tools for spotting and eliminating hazards on every shift. In the past 3 years mining operations have reported more than 19,000 work-related injuries to MSHA. That means on an average day in the United States more than 53 miners are getting seriously hurt on the job. That's why maintaining a safe mine site is so important, because accidents like these have far-reaching effects. We're all responsible for monitoring our mine sites to make sure that they're free of potential hazards. MSHA has formalized this responsibility with rules requiring regular safety inspections on an ongoing basis.
-PERSONAL PROTECTIVE EQUIPMENT: This lesson provides a comprehensive overview of personal protective equipment (PPE) topics for miners.used against identity verification and management controls. No matter how safe our work sites get, there will always be a need for that last line of defense; Personal protective equipment or PPE. As mining professionals you need to be prepared for the risks you will face. Not only is PPE required by a variety of laws and company policies, it's also a really smart idea. In this course we'll be taking a closer look at the important gear that helps you stay safe and comfortable on the job.
-MINERS' RIGHTS: This lesson provides an overview of these hazards, the relevant OSHA regulations, and how we can use guards to keep ourselves safe out at the mine. At a typical mine site, you'll run into a wide range of individuals working in many different roles. The workers pulling materials from the ground are supported by truck drivers, mechanics, construction and demolition personnel, electricians, and other specialists. Anyone who is regularly exposed to mine hazards, whether it's a general laborer, supervisor, manager, or independent contractor is considered to be a "miner" subject to certain rights and responsibilities under the Mine Act.
-HAZCOM FOR THE MINING INDUSTRY: This course explains Hazard Communication requirements for miners, and how tools like SDS sheets and GHS-compliant labels keep us safe. No matter what your role is on the mine site, we all have the right to know about the different types of hazardous agents we may be exposed to on the job. Hazards come in many forms, whether it's chemicals, biohazard, heat, or noise. All of these things can cause us harm if we don't take some basic steps to protect ourselves. This is especially important topic here in the world of mining. With so many different materials and equipment being used across many departments, keeping track of all of the hazards can be a real challenge. Fortunately there are some useful tools that can help miners stay safe and comfortable on the job.
-ELECTRICAL SAFETY IN THE MINING INDUSTRY: This lesson provides an overview of electrical safety topics for those working in the mining industry. It explains how electricity works and the serious hazards it presents, equipping miners with the tools and knowledge they need to protect themselves from harm. You don't have to look very far in any mining industry to find electrical panels, electrical cables, and other electrical hazards. Just about everything from dredge operations to gravel and sand pits use large amounts of electricity as an integral power source. With that large power source comes an increased potential to cause harm. The skin and body parts don't do very well when contacting 480 volts in an electrical circuit and we become the path to ground.
-MACHINE GUARDING SAFETY IN THE MINING INDUSTRY: Moving equipment and materials at the mine site pose unique hazards for miners. This lesson provides an overview of these hazards, the relevant OSHA regulations, and how we can use guards to keep ourselves safe out at the mine. There is a reason why guarding is one of the most frequently sited standards in MSHA, it's because we need to keep the moving parts of the machine away from the moving parts of your body. There are a lot of different options when creating guards. In this course you will learn about the different kinds of materials you will use when making fixed and adjustable guards. It's important that the guards are made and put on securely and don't pose a hazard themselves. All of these aspects work together to make a really good guard to guarantee a body part doesn't end up stuck in a machine.