Project Description
THE CHALLENGE
BG Group, a UK based gas and oil company, needed an elearning module to orient newly hired employees. As a global company with a long history and operations in 20 countries on five continents and many semi autonomous business units, BG really saw the need to tell its wide ranging story in a comprehensive and engaging way.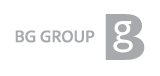 >

Behind the Design: Evolution of the Welcome Gallery
Many things went into the creation of the gallery space. Our designers happily assumed the roles of architects during this phase of the project. From early seeds of art museum inspiration the Welcome Gallery became a friendly yet inspiring corporate front door where every employee, no matter their job role, feels . . . well . . . welcome! Technical constraints challenged our designers to think about the movement and flow of the user through the space in order to create natural non-linear exploration with the illusion a true open world.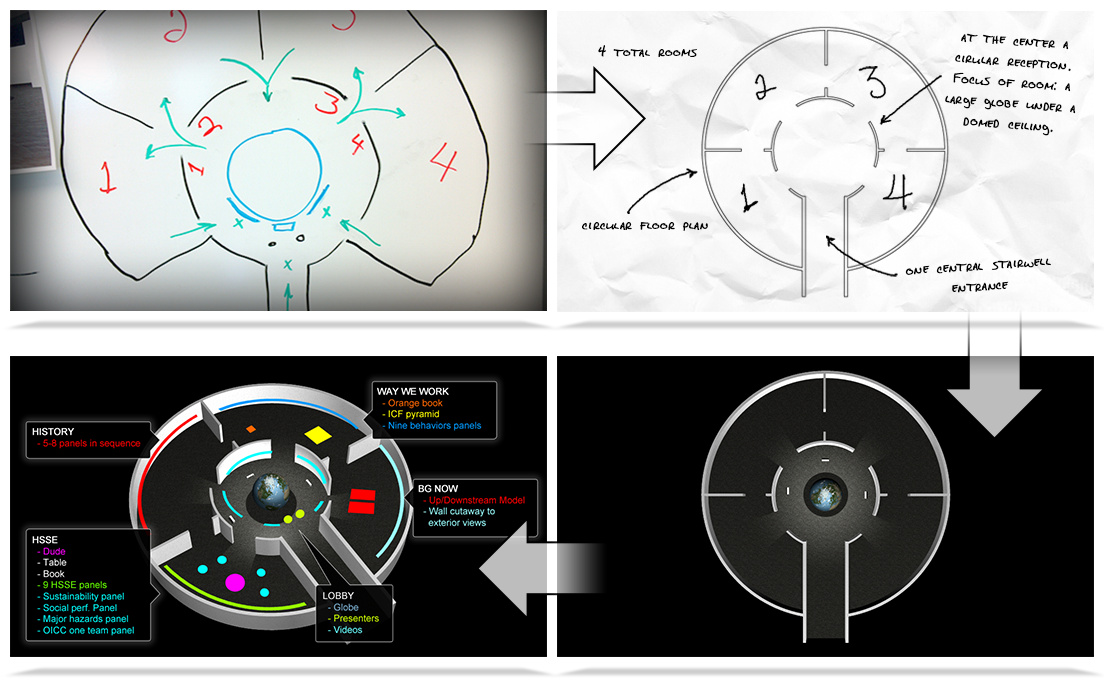 After much planning the gallery materialized in the first renders of the three dimensional space.

THE SOLUTION
KMi proposed the development of a virtual 3-D gallery. In each room learners are greeted by live-action presenters who quickly orient them to the space and introduce some of the key learning themes. There are rooms for learners to explore the Group's history, the scope of its operations, its global reach and its operating philosophy. The course has been deployed in three BG Group languages using KMi's multi-language architecture. The solution was a circular floor-plan with four rooms all visible from a central lobby.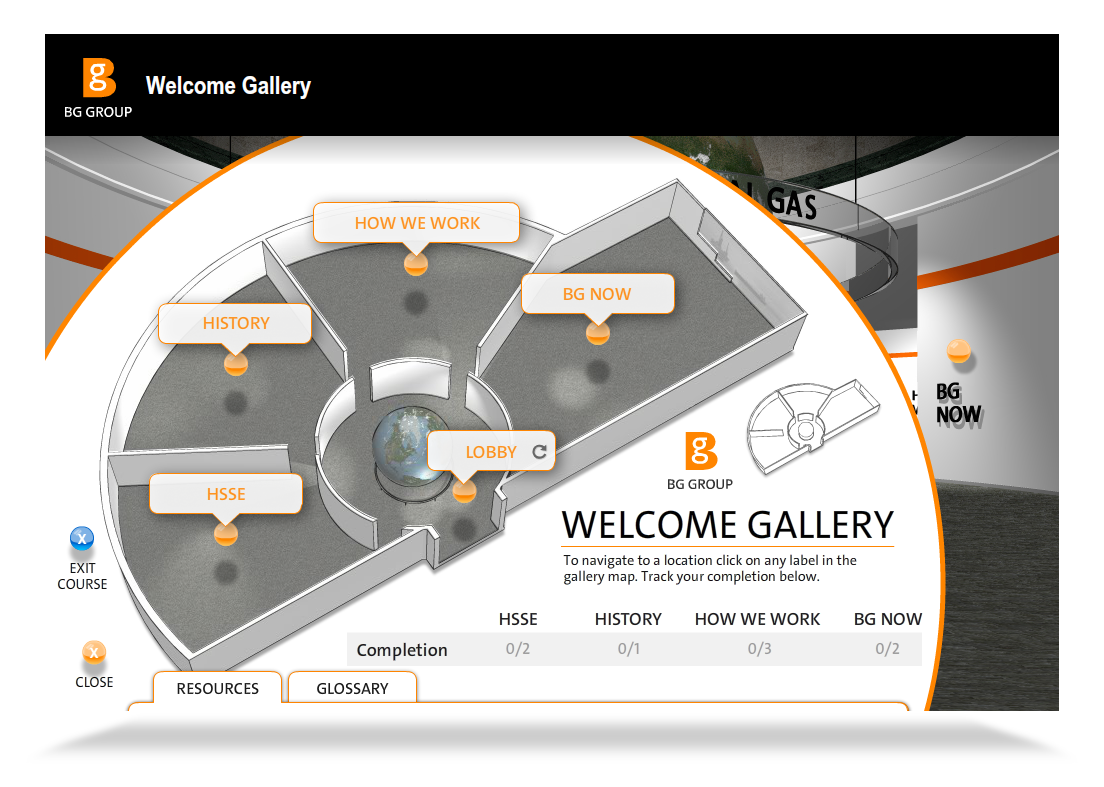 Behind the Design: Anatomy of the Upstream Downstream Model
The Upstream Downstream model was developed to give the incoming employee a sense of the size and scope of the company and a detailed overview of the overall operations.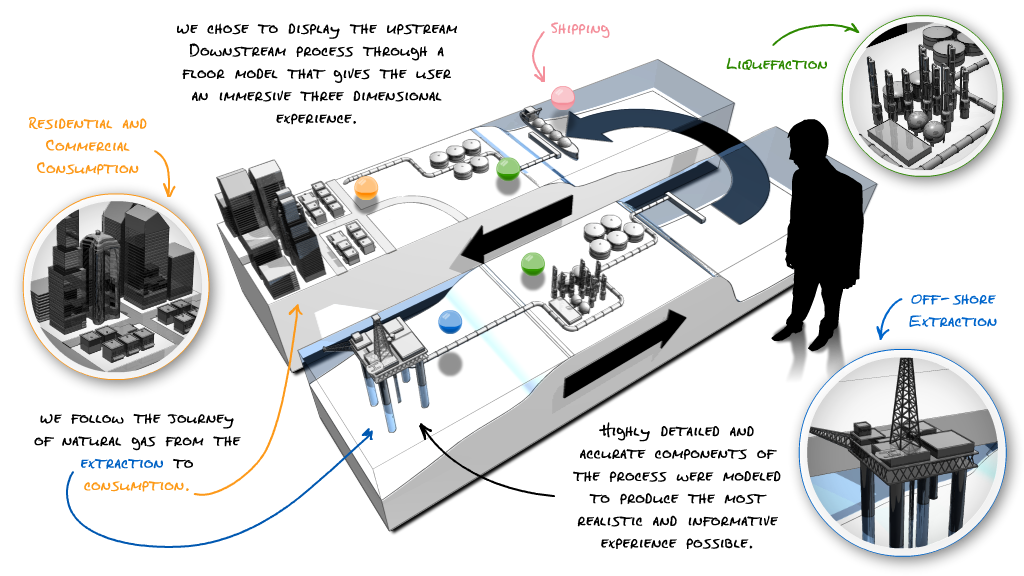 THE OUTCOME
The impact of courses like this is very difficult if not impossible to measure. All we can really say is that it's very well received, it sets a very high production standard and we at KMi are as proud as we can be of the work.
Behind the Design: Live Action and Virtual Environment
In order to have total control over the environment of the gallery we decided to develop it digitally. Unfortunately, our actors can't be filmed in our digital space. Or can they? By shooting the presenters on a sound stage on a green backdrop we are able to place them in any environment we choose, even before one is created. This solution was perfect for the project and really helped to make the gallery come alive.