Project Description
THE CHALLENGE
As a consulting, technology and outsourcing services company our client often has fairly complex stories to tell prospective clients. They needed a tool to enhance the proposal process in an engaging and memorable way.
Behind the Design: Wow! Look at All the Styles.
Nobody wants to settle for boring template presentations. Well we don't like creating them either. That's why we've developed many unique and gorgeous illustrative presentation styles to choose from. And if none of those tickle your fancy then we can create custom styles to perfectly fit your message. Here are just a few examples.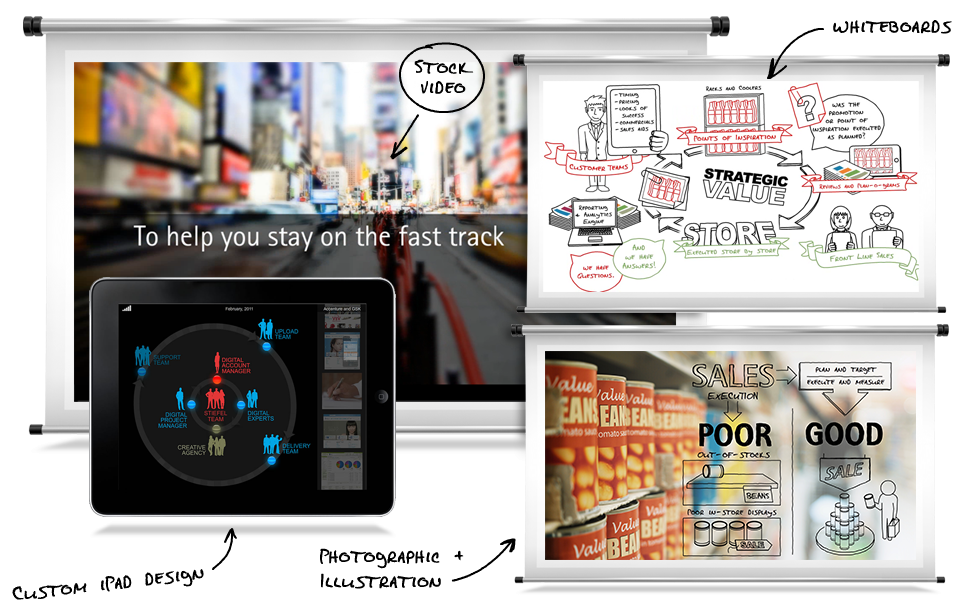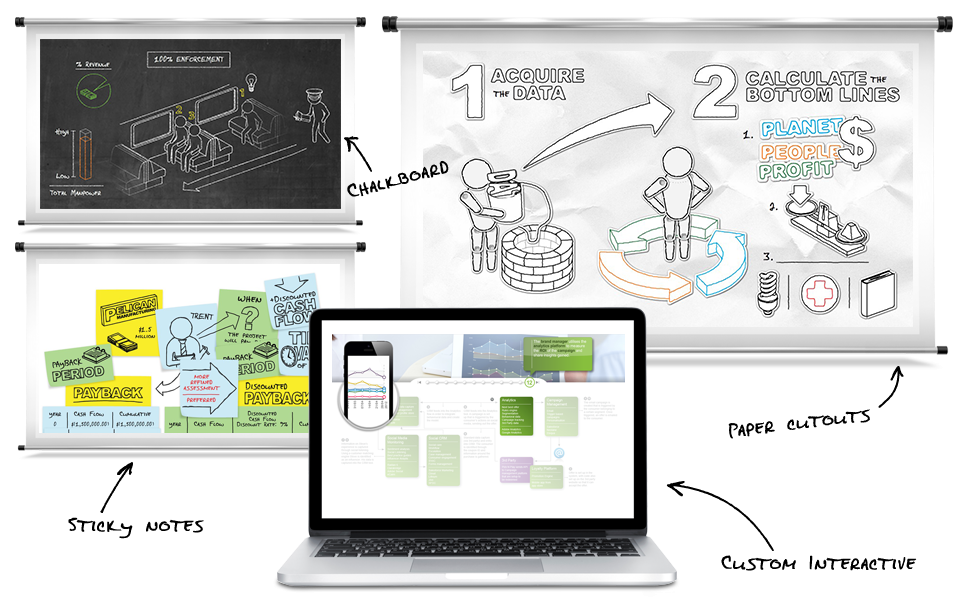 THE SOLUTION
KMi applies an eLearning mindset to these short marketing videos to "teach" prospective clients about the processes and technologies that this global marketing company is proposing. We have developed a number of metaphors including the chalkboard, the whiteboard, paper cutouts, the iPad as well as live action video and full bleed photography. They are short and to the point and the language is friendly and accessible.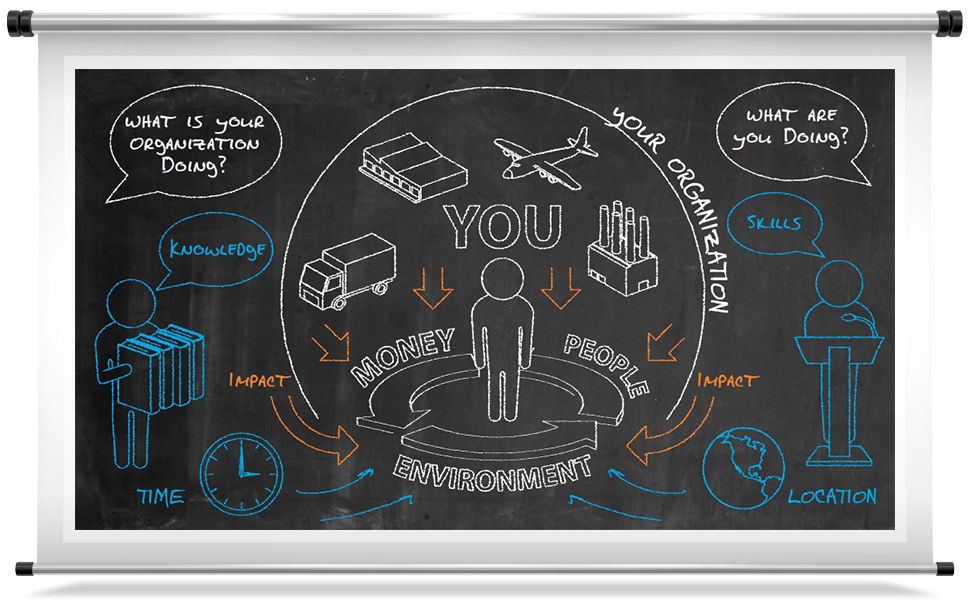 Behind the Design: The Secret to Rapid Production
What really sets our marketing presentations apart is our rapid turnaround – sometimes in only a matter of one or two days. We've developed a process that accelerates production and maximizes the time available. After our kickoff meeting we begin by acquiring all the necessary materials from our client. That's when our designers take over. The concepting and storyboarding phases are combined and the resulting storyboard document contains complete illustrations and imagery that will appear in the final product. Every step produces materials that will be used. Nothing goes to waste. We also have the ability to render and deliver the final files in a matter of minutes not days, giving us the opportunity to refine and adjust the materials right up to the delivery deadline.
THE OUTCOME
We are realistic enough to know that our movies are only a small part of a huge effort by many of our client's associates in developing the proposal presentations. What we can say is that this global marketing company keeps coming back and that a number of the videos have found a life beyond the proposal as newly won clients use them to educate their people internally.
Behind the Design: Flexibility and Customization
Our presentations are developed with an architecture that is easily modified. We create materials that can be projected for live presentation, distributed for individual viewing with full interactive options and shared online or distributed physically say on flash drives or on mobile devices such as tablets. And all of this is done with a single set of source files with no need for additional development.