Project Description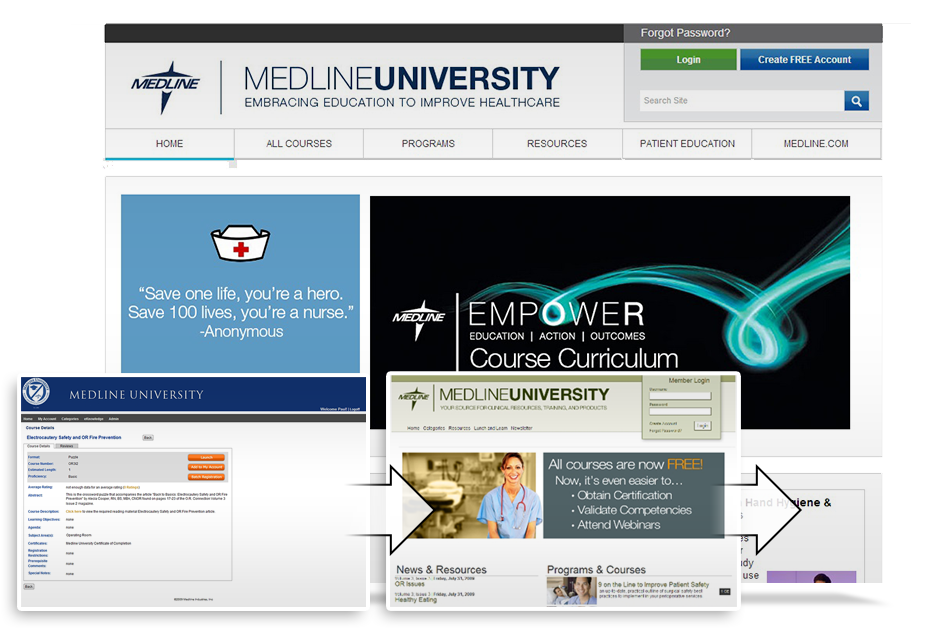 THE CHALLENGE
The nation's largest privately held medical distribution company, Medline Industries, had the great idea of providing online education at no charge to medical professionals. The aim was to provide a value-add to Medline's products and to promote their brand. Medline contracted with a company we'll call Brand X who provided them with a sluggish and user unfriendly LMS. Growth was anemic to say the least. The final nail (literally) was driven when Brand X announced that they were shutting down in 30 days.
</>
THE SOLUTION
Medline turned to KMI and our partner Kibler and Associates to save the day. Building from the success that Kibler and KMI had already proved with the inward facing Medline Training Academy we moved quickly to deploy a highly customized implementation of KMI LMS that vastly improved learner experience and site performance. We also began the production of a suite of innovative online courses that include intensive simulations of the processes and procedures employed in properly using Medline products.

THE OUTCOME
The number of registered users grew from less than 15,000 when KMI and Kibler took over MU to over 377,000 at the time of this writing four years later. Over 11,700 medical facilities are currently using MU and it has become an integral part of Medline's sales and marketing efforts. We're realistic enough to know that we are not solely responsible for the phenomenal growth of MU or its growing importance to Medline. Medline has shown excellence in marketing MU and in sales overall. Kibler and KMI are proud to have provided the tools, services and support that match that excellence.