Project Description
THE CHALLENGE
Medical distribution and Manufacturing company, Medline Industries, with thousands of operations employees at more than 40 distribution centers, needed a way to ensure that everyone throughout company was receiving a consistent message and training on safety, standard operating procedures and regulatory compliance.
THE SOLUTION
KMi and Kibler & Associates delivered a implementation of KMI's LMS specifically tailored to the needs of Medline and it's distribution center employees. Accessed by employees on break room kiosks MTA centralizes content distribution and reporting while enabling local control and accountability through the eLMS nested grouping structure. The system integrates seamlessly HR applications.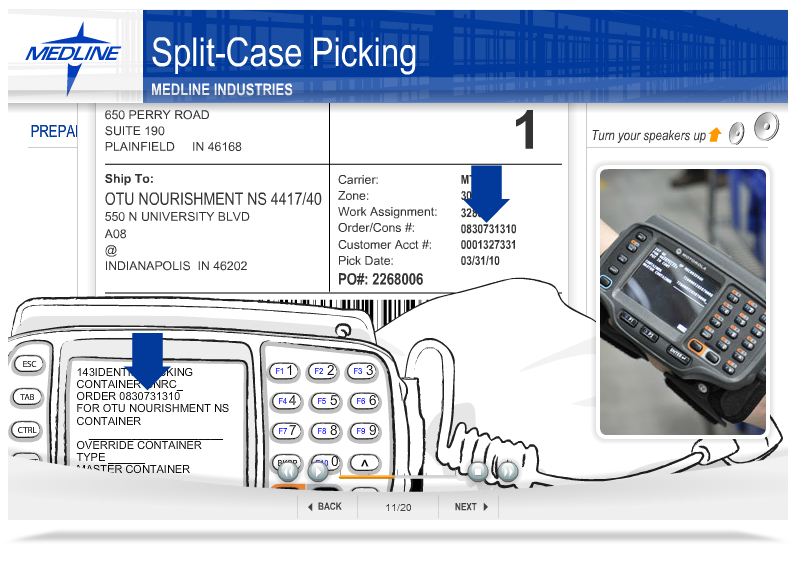 THE OUTCOME
In the first year of company wide implementation of MTA the number of safety incidents and accidents in the warehouses declined by over 50%. The best workers are being retained by Medline. Those who left the company during the period had an online course failure rate more than 50% higher than those who stayed. Workers are learning their jobs faster. Managers in the field have reported a savings of two to five days in getting new employees up to speed. Every worker is being trained according to standard Medline operating procedures instead of learning processes peculiar to a single facility or trainer. With testing uniform across the company and mandatory passing scores, Medline can be certain all workers have understood the training.