Project Description
THE CHALLENGE
One year after our first award-winning Security Awareness course this Financial Services organization was ready to roll-out a follow-up. The new material would include a partial revision to the original course in addition to a number of new topics. We were challenged with determining how to reconcile the new information with the previous course in an equally effective manner yet under tighter budget restrictions.

THE SOLUTION
We quickly understood that "all was not lost" with the original course, nor was the award-winning design in need of a makeover. Our solution was to develop a companion, or part 2, piece to accompany the original. A new environment was created and key characters would return with new data security related tales. Recycling assets allowed us to keep development time low and costs down. We also added new design elements to the mix to keep the design fresh and unique from the original course and to further aid in development time.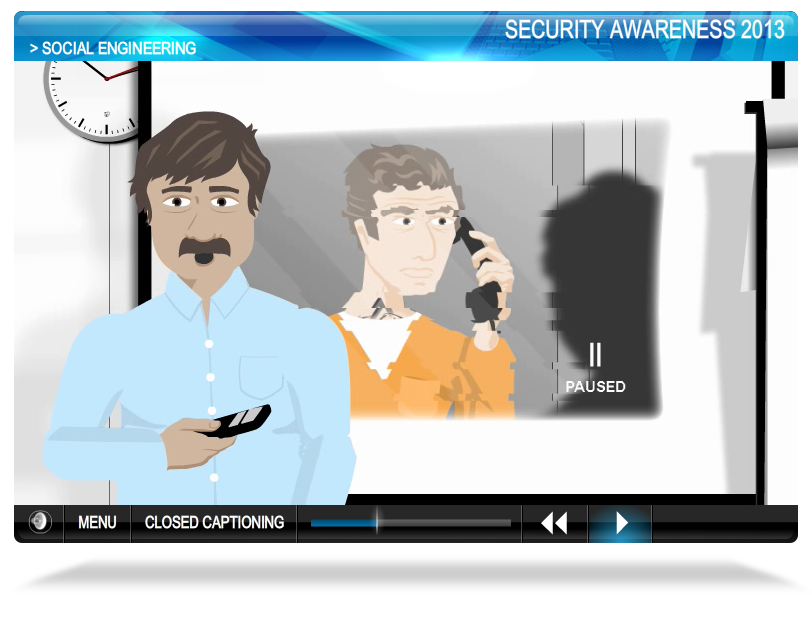 Behind the Design: The Benefit of Blended Illustration Style
In the case of this followup course we chose to incorporate a number of different design styles for two primary reasons. First we wanted to differentiate this course from its original and compliment it all the same. At its core we returned several characters to help bridge that gap. This allows the end product to be immediately recognizable. However, we developed a number of new styles to expand the concept into new territory. Now characters would sit alongside whiteboard animations, tablet-like apps and flip charts. They would present file-footage interview videos and even tell flashback stories with an entirely unique illustration approach. The second benefit of this multitude of styles is the ability to exchange otherwise complex animations with less time consuming ones thus cutting back on the overall development time and keeping costs down for our client. The end product turned out being a more varied and, arguably, engaging experience than the original course.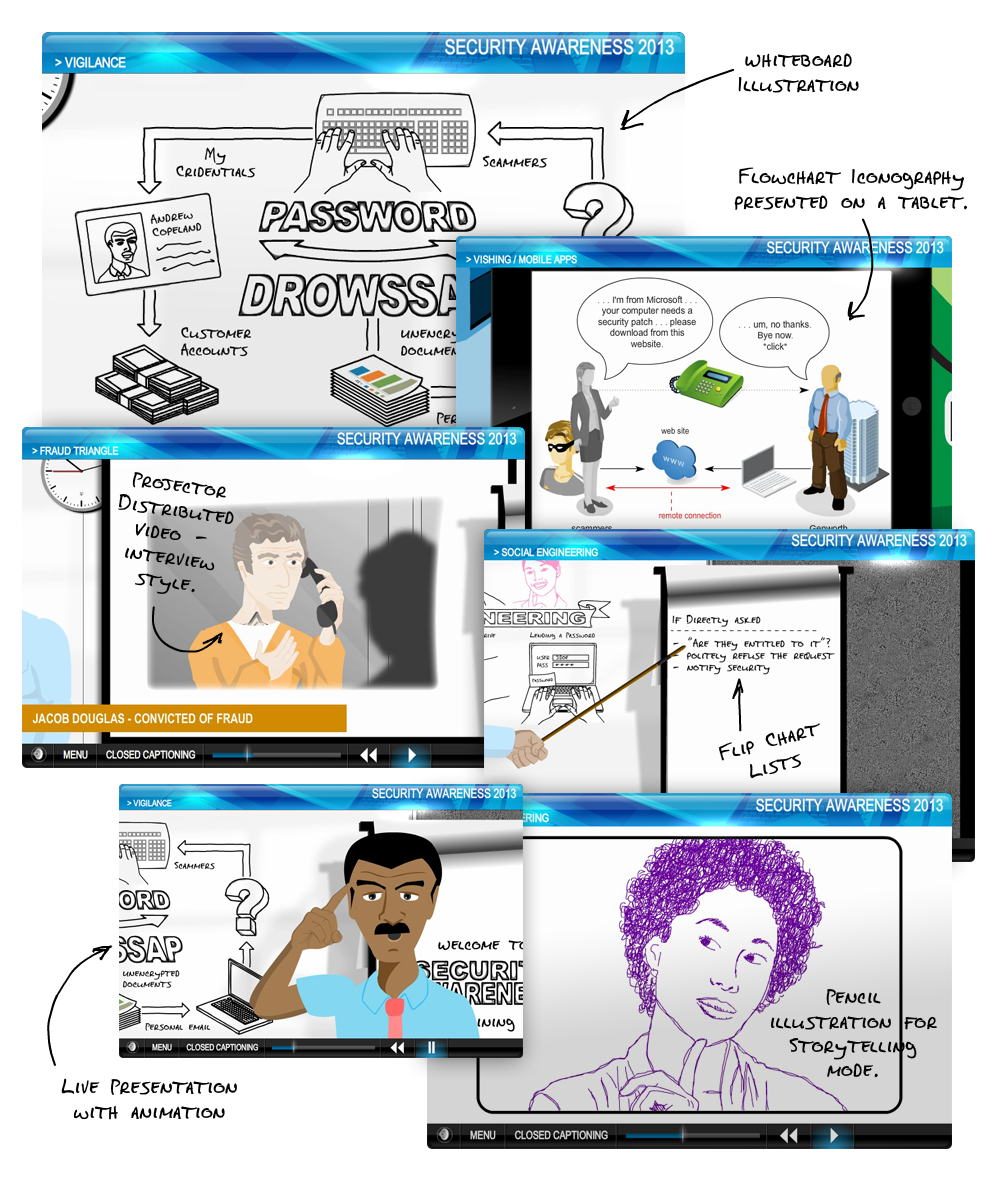 THE OUTCOME
The initial course served as the foundation for creation of an entire Security Awareness program which now includes this and additional modules which build off the original while providing information about changing policies and new challenges to security. The client continues to experience significant, quantifiable (a 20% decrease in security incidents!) improvements. And having a successful online program means that the information can be distributed quickly and to all global employees simultaneously. This has greatly reduced the lag time between the introduction of new security challenges and the client solution and protocol for combating the challenge.

Scenario Based Learning
---