A COMPREHENSIVE & SUSTAINABLE TRAINING SYSTEM
The goal of PowerLift® is to eliminate strain/sprain injuries sustained by workers while performing material handling tasks.
What sets PowerLift® apart from other training, is that we teach a technique that doesn't just work in the classroom, but on the job. With our unique training approach, your employees will learn from the outset how to use PowerLift® on the job each and every day. And they will understand why the PowerLift® techniques are better than the old way of lifting.We have been teaching our unique patented techniques for over three decades.We have powerful, customized programs for organizations of all types. By implementing our system, our clients have been able to significantly reduce the number of strain/sprain injuries sustained by their employees.
"Using PowerLift® 13 years. Very effective program. In addition to lifting, they also teach ergonomics for hands/stretching."
"This is a bold statement; we do not have back injuries in my plants."
"PowerLift® Training reduced OSHA recordable injuries from 15% to 5.5%."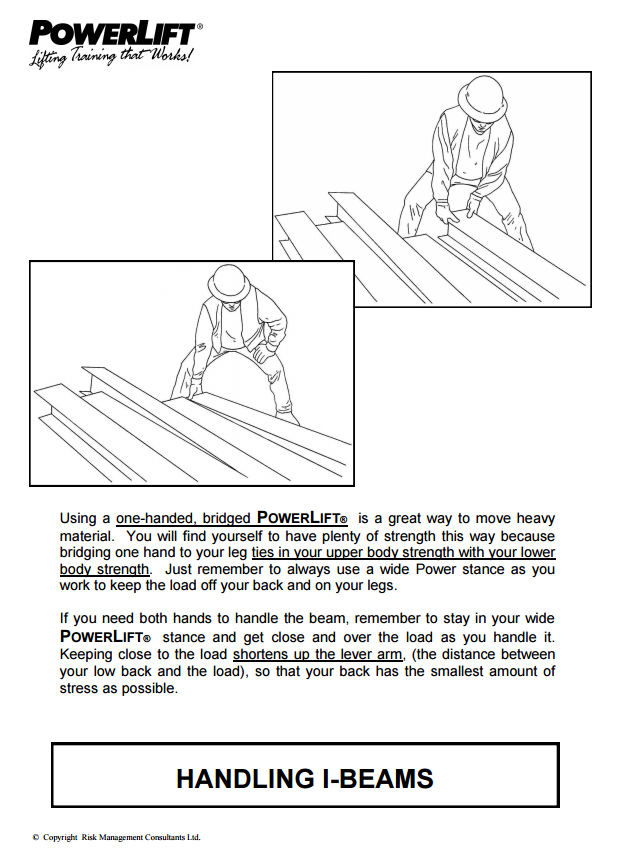 Over 1200 individual, fully illustrated one-page guides covering hundreds of activities in various industries and settings. The Safety Talks are designed to be used as a supplement to the training. They serve as a reminder on how to properly use PowerLift® techniques while performing various at work and at home tasks.