At KMI Learning we are experts in deploying and maintaining our extended enterprise Learning Management System to build and manage Online Academies; outward-facing online learning programs that turn
your content into revenue
your customers into product experts
your audience into your advocates
KMI helped a leading global consulting firm turn an off-the-cuff idea into a $30 Million business by turning its training content into profits. Keep scrolling to learn more.
The Foundation of Extended Enterprise
Flexible multi-tenancy: one instance, multiple brandings and configurations.
Mobile ready: fast, responsive and device independent.
Easy to use, easy to manage – let the learning take center stage.
eCommerce capable: sell subscriptions and course catalogues out of the box.
Innovative tools for measuring training impact. Flexible, powerful reporting and analysis.
Fully white labled: "you not us".
A comittment to the long term sucess of the initiative even if that means less early revenue for KMI
A range of services from integrations to full customization.
A professional, responsive staff to help support and manage the Academy.
A flexible, dynamic approach that can apply to each client uniquely.
A proven track record: a plan that works!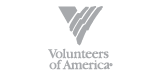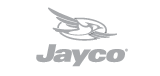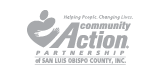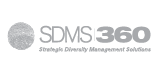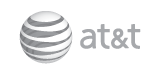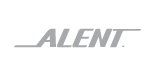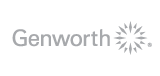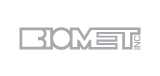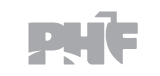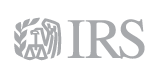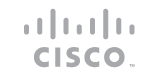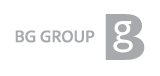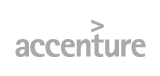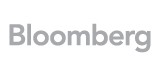 An Extended Enterprise Academy
In the spring of 2001 Dwight, a training manager at a global consulting firm and our client was tasked with selling existing eLearning content to customers. While the content had been developed to train consultants,  it was viewed by the partner in charge of the Supply Chain Management practice as a potential add-on to consulting engagements. And, since the firm already owned the content, selling the content should be easy and cheap, right?
Easy and cheap would have been nice; it was anything but. 
Dwight's first problem: the content itself, while valuable, was poorly presented. It wasn't engaging. And it wasn't good learning. The courses had been built on a proprietary learning platform that could not be turned to face external audiences. So: 'easy'? Forget it.
Next, Dwight encountered fragments of solutions from training companies. These turned out to be inflexible, slow, and expensive! Too much so to meet the needs of a startup. At this point, Dwight felt like he was going to have to go back to the partner and tell him that this could not be done. But given his partner's expectations, Dwight decided to expand his search to see if he had missed anything.
It saved the day. Dwight found KMI Learning. KMI provided affordability, and an  LMS that could easily be set up for external use, expert content development services: their courses were engaging, even entertaining at times; yet the Learning always took center stage. 
Dwight got approval to move forward with the project. 
Fast forward 20 years. What started as the Supply Chain Academy is now the Accenture Academy.  It serves over 5600 courses to 122,000 learners from 105 global corporations. The Academy is a freestanding business within Accenture generating over $30 million each year.
KMi helped make the Academy possible by
Providing a content creation team that has produced nearly 2000 courses for the Academy, an average of 150 courses per year in supply chain management, manufacturing processes, finance, and more

Offering a flexible and adaptable  pricing model that meets the needs of a budget-constrained project

Customizing and adapting their software for use as a fee-based extended enterprise site.
It really is all about You…
…And Your Customers and Clients
Not us. We want to be crystal clear about this point. It's about you.
At KMI we refer to it as our Extended Enterprise Learning Management System.
We invite you to think of it as a series of Online Academies, specifically tailored to fit your needs, both current and ongoing. Online Academies can serve to:
Sell your learning content

Train your customers, so that they are knowledgeable about your goods, services and offerings.

Provide Continuing Education (CE) to professional groups

Market yourself and your brand.
KMI Learning's Extended Enterprise LMS can help you turn your content into revenue, your customers into product experts, and your audiences into your advocates. Simply put, Extended Enterprise is outward facing. And at KMI Learning, we shamelessly and openly proclaim ourselves experts in deploying and maintaining this invaluable resource.
Like all things KMI Learning, it begins with you.
To create an effective and efficient Extended Enterprise LMS, the ingredient list is fairly short and sweet. First, what's required is a well-defined need. Add to that an audience who will be participating in the training you envision. Next on the list are sufficient resources to support your eLearning initiative and vision. Finally, there must be a sustainable business model. And while it may go without saying, it is worth mentioning that transparency is vital. We request that anyone we work with must be willing to work transparently with us.
Next in line is, to put it simply, a great white label LMS. And we've got one. Our LMS is easy to use and easy to manage. In any online academy, the learning is the star of the show. That's why it is essential to the process to allow the learning to take center stage. That's where we begin. We work with you to produce your learning content into a course (or series of courses) that your learners enjoy. We are fully aware that the learning environment must be both relevant and relatable.
A great LMS also includes an effective way to measure the results. We make use of innovative tools to help you measure the impact and effectiveness of the training. These tools also enable us to provide you with flexible, powerful reporting and analysis. And, in a day and age of mobile devices, our LMS is mobile ready, making it fast, responsive and device-independent.
We're proud of the work we do. What you can count on from us is a deep commitment to the long-term success of your eLearning initiative. To serve you to the fullest ability, KMI offers a range of services from integrations to full customization. And our staff combines responsiveness, fun and professionalism throughout the process to help manage and support the Online Academy. Someone once said, "it ain't braggin' if you've done it" and we have a proven track record. It's a plan that works, and we will make sure that it will work for you.
We stand by what we say and do, and if that means less early revenue for KMI, so be it. Because it's about you. Not us.